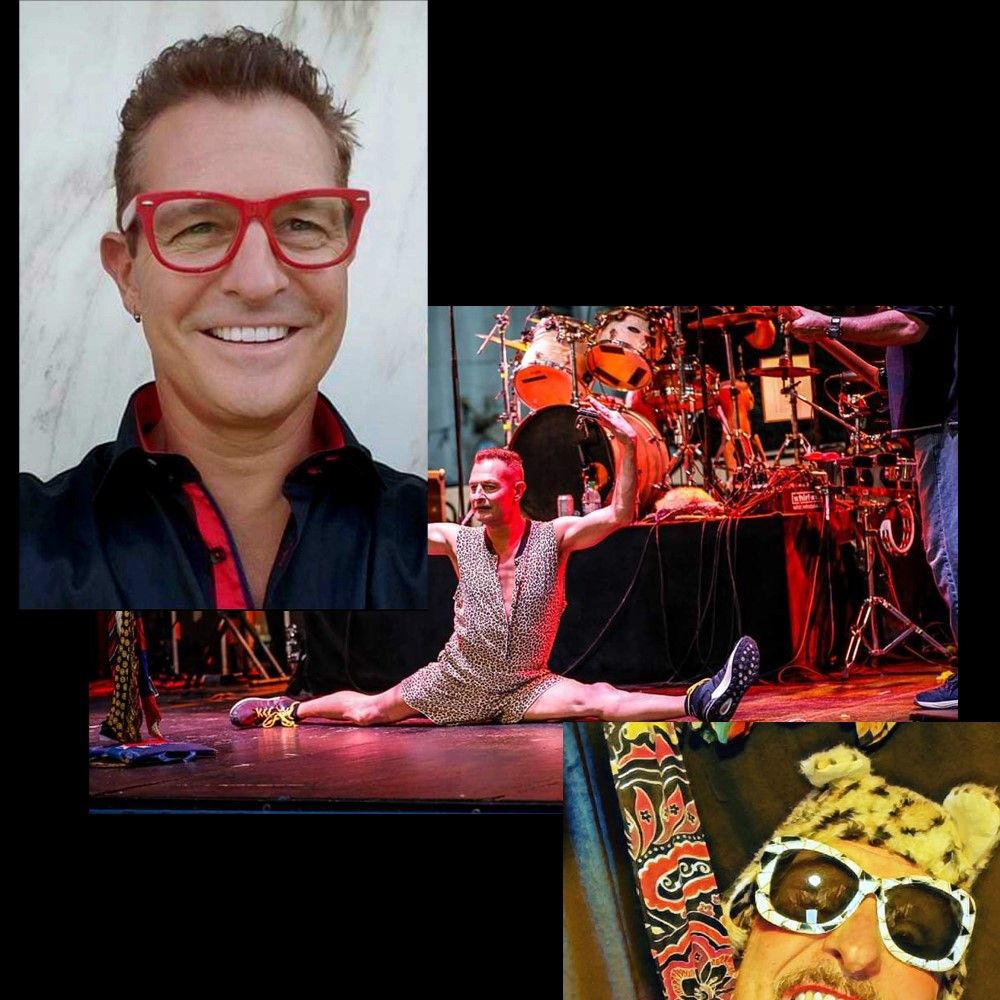 Tim Goldrainer
Singer
At an early age, music was already seeded deeply in Tim's being. Having older siblings and parents who loved music, there was an abundance of genres to choose from. Tim took them all: 50's, 60's, and 70's music.  They all filled his house. Performing at the pool or a wedding reception was a regular occurance.  Tim was accepted into SCPA, majoring in ballet and minoring in vocal performance.  He san in choir and swing choir in high school.
Some friends in high school were forming a band and looking for a lead singer. Tim auditioned and landed the gig.  He worked at Larosa's as a dining room manager during the day and played gigs on the weekends.  The shows started picking up from backyard parties to actual club dates. He left the restaurant business and dove head first into a full time music career.
June 3rd, 1983 The Menus were born!  The first gig was at Midnight Express in Western Hills.  There havebeen many changes over the years including song selection, wardrobe changes, skateboarding, props, trapeze swinging and of course balloon kicking/popping. Name a song, costume or stunt and Tim has most likely done it!
Tim also has another band Curly and the Cueballs which formed in 2001 performing standards in the American songbook.  In addition to Curly, Tim teaches preschool music and has a solo act The Goldie Show performing in small clubs and nursing homes.
2023 will mark 40 years in the music business with no signs of stopping. As long as people continue to show up at the shows, Tim will continue to keep the energy level high and make sure the people are happy and well entertained.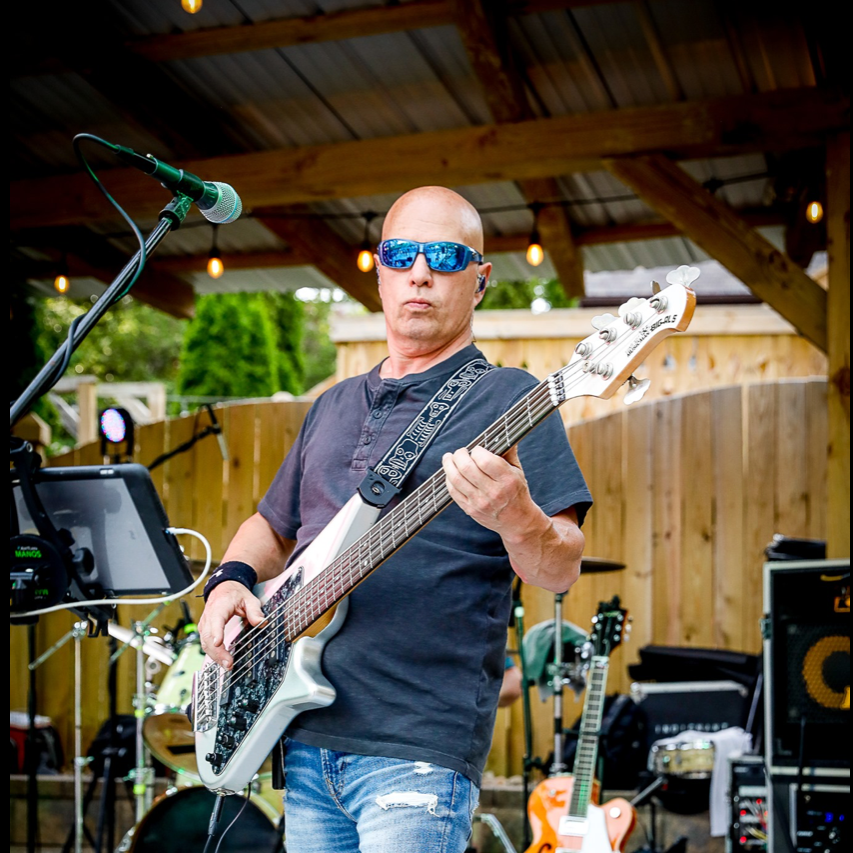 Chip Stewart
Bass / Vocals
American Bassist, Singer. 
Chip Stewart known professionally as The Commander. is an American Bassist, Singer for the Cincinnati based Rock Band called The Menus…
Chip has been in numerous successful bands in the Cincinnati area including:                                                   Dangerous Jim & the Slims                                                                My Sister Sarah                                                                         Marsha Brady
Chip Stewart
The Menus Lead Bass Player
Live Sound Coordinator                                                             Social Media Manager
menus.tbplayer@gmail.com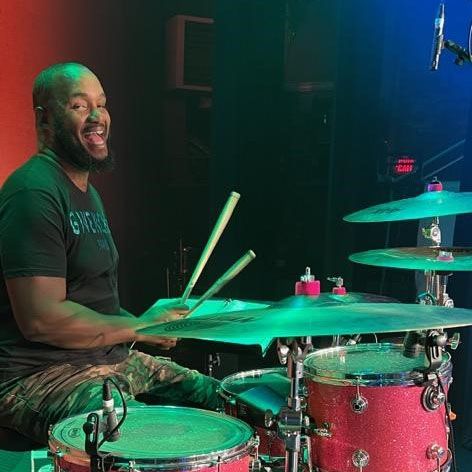 JR Williams
Drums
American Drummer.
JR also known as "The Pastor" is an American drummer for the Cincinnati based band The Menus...
JR's interest in drums dates all the way back to when he was 8 years old.  Growing up in the church watching the drummers was the only thing that kept his attention.
JR learned to play drums on the air drums until he signed up for a drum solo at a church event and at age 15 started playing for the church.
JR has been in numerous bands featuring blues, hip hop, soul, funk, Motown, country, gospel etc. 
Bands include:                                                                                   Fathead Davis                                                                         Rosewood Keys                                                                               Room 515                                                                                                   MJ's Blues                                                                                              My Sister Sarah
JR joined The Menus and learned 30 songs in a week in December 2021 and has been killing it ever since!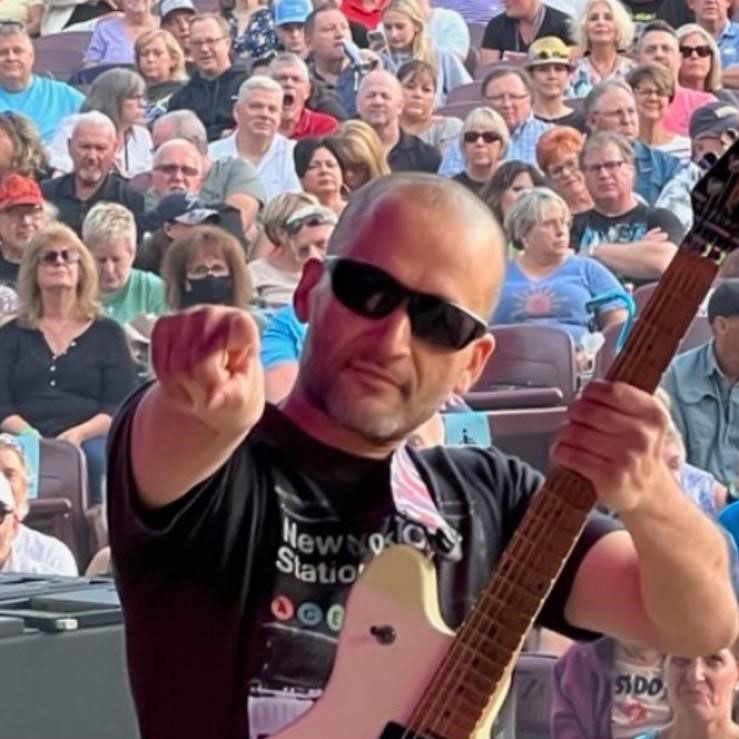 Sunil Mungur
Lead guitar / backing vocals
British-American Guitarist
Born in Coventry England, but raised in the US, a young Sunil Mungur realized that Rock N Roll is awesome. Bands like Motley Crue, Wasp and Cinderella were some of his favoites at the time. Sunil started playing guitar in 1989, the same year Jimi joined The Menus!
In 1995 he graduated from the Atlanta Institute of Music.  He spent the next many years teaching guitar.
Over time, Sunil has played in many bands including:        My Sister Sarah                                                                                  The Lounge Lizards                                                                               3 Day Rule
Playing with The Menus is a blast for Sunil , who joining in July 2022.
He knows this because I am him and I know what I think.